History
---
C. Pruett Studios celebrates their 83rd Year Anniversary as one of the oldest, family-owned photography studios in the United States.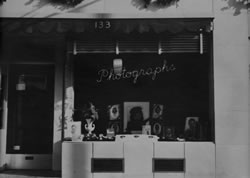 C. Pruett Studios, a fine photography and video establishment that serves the Greater Philadelphia region, announces its 83th Anniversary this year. What began in 1932 when founder, Frank "Clair" Pruett, opened his first studio at 52nd and Walnut Streets in Philadelphia, Pennsylvania is now a third-generation, family-owned business that has overcome obstacles such as the Great Depression, economic recessions, death and a devastating fire.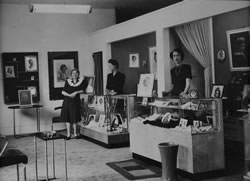 C. Pruett Studios is among the top five oldest, family-owned portrait and wedding photography studios in the country, and current owner, Rich Pruett, has stories of turmoil and triumph from the last 8 decades dating back to when his Grandfather began this business. In a way, they represent the American dream: continuing a family legacy with the rarely successful formula of the tainted, "third-generation" ownership. Their story is one of inspiration and hope, and how with the right combination of motivation, business acumen and creative photography skills, you can continue in what has become a shrinking professional photography industry.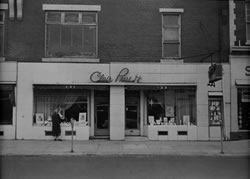 With incidents such as Kodak filing for Chapter 11 bankruptcy protection, it can be challenging to stay positive. But owner Rich Pruett seems determined to not only survive but also prosper. "Today, we continue to serve our clients with the best in digital photography using best of breed technology. From weddings, family and children portraits to mitzvahs, corporate events and commercial work, we credit our success to one guiding principal ~ deliver superior products at the best value."